Marketing Plan: Write One That Gets Results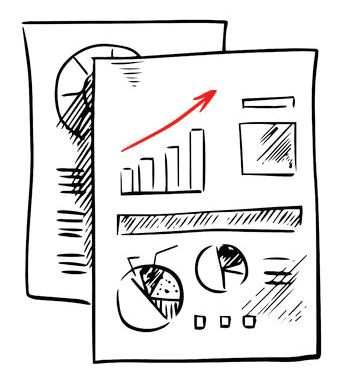 So, what's your marketing plan for the upcoming year? Too soon to talk about that? If so, it won't be for long. Your marketing plan will directly impact your entire company and how you approach every part of your business. To ignite your marketing plan, it will take great thought and time. If you've never done one, consider this outline as a guide to help you develop your plan of action.
Before we move forward, let's define the steps to creating a marketing plan with definitions and examples so that it can be understood clearly.
Before we move forward, let's define the steps to creating a marketing plan with definitions and examples so that it can be understood clearly.
Goal: The outcome you want your company to attain.

Example: Make our firm known as the choice for doctors that want tax, accounting and investment professionals in Dallas, Texas.

Strategy: The method you will take.

Example: Convince doctors that our tax and accounting teams are the best in town with strong experience.

Objective: The quantifiable way you will achieve your strategy.

Example: Retain the current client base by increasing our niche by 30% in 2018.

Tactic: The tool you will use to work towards your objective and strategy.

Example: Showcase our expertise leveraging relationships through the medical association, clients, and referral sources, as well as promote strong messaging across our website and social media platforms.
MARKETING PLAN GOAL
Below is a short list of common goals: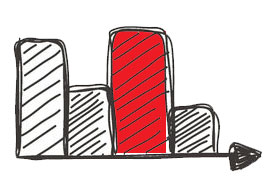 Increase Sales
Create or Increase Brand Awareness
Expand or Develop a Niche Market
Target New Clients
Attract Stronger Referral Sources
Launch New Services
If you are like most decision makers or business owners, you'll glance at the list above and know immediately which goals are right for your company. Depending on your company size, you may have different goals for different departments or service offerings. The key is to clearly define your goal and then move into the strategy, objective and tactics.
MARKETING PLAN STRATEGY
Assuming you have your goals written down, the next step of creating the strategy may take some time. To get started, begin by performing an internal analysis. This requires taking an in depth look at your company. Below are some questions which are broken down by situation analysis, competitive analysis, client profile and budget. Don't feel limited if you think of more questions throughout the process.
Your Situation Analysis
What is the length of time you've been in business?
What are your trending sales for the past 3 years?
How are you better or different than your competition?
What are your current marketing plan, budget and resources?
What are your greatest strengths?
What are your greatest weaknesses?
What changes have you noticed in your industry?
Who are your top competitors?
How are your competitors better?
What would you define as your competitor's weaknesses?
What type of marketing does your competition do?
How effective is your competition?
Client Profile
One of the best ways to create a client profile is to be as thorough as possible, even to the extent of giving your profile person a name.
Name, Age, Gender and Ethnic Background
Location, Occupation and Income Level
Marital or Family Status
Values, Personality, Behavior and Attitude
Education Level, Lifestyle, Interests and Hobbies
Budget
After you've done the labor of love by creating a strategy, determine how much you are willing or could spend. Most companies have some idea of what they can or are willing to spend on marketing. According to the Wall Street Journal, "Marketing budgets now comprise 11 percent of total company budgets on average." ¹
With that in mind, consider if this is a good starting point for your budget. You can always scale up or down depending on what you and your team decide.
MARKETING PLAN TACTICS
The day-to-day tasks that you put in place, execute and measure will be a testimony to your success. In other words, this is where the rubber meets the road. Most small businesses work on the day-to-day for a while but soon become bored or too busy to continue the commitment. Stay encouraged. If you don't have the time to do the daily tasks, get qualified staff members to help. If you aren't sure that you have qualified staff members, consider hiring a professional marketer. The objective is to be accountable to your goal and set deadlines to achieve them.
Working through each step with your team and assigning responsibilities and deadlines will help keep you on track. Monitor each tactic carefully to assure it is showing signs of strength but be careful not to give up too soon. Consider setting milestones with your tactics to help you know that you are on target with your overall marketing plan.
Tactic Idea
One of the best ways to show your expertise is to write an article or blog post. The article should be well-written and targeted for your audience. Below are steps to using article writing as a tactic to reach your target audience.
Setup
You can write the article to be a blog post which will be housed on your website. This means you will need to have a blog setup on your website. If you use WordPress, your web developer can set up a blog for you. This will make it easy for you or your staff to post as needed.
Planning
Don't expect to knock out a good one in under an hour or two. Even the seasoned professionals take time to formulate the concepts, draft, write, rewrite, etc. Outline your subject well enough that you can hire a professional writer. A professional writer can research the subject, if necessary, and present your subject in the best light. Be sure to have your writer craft a spiffy title so that your audience is drawn to your content.
Posting
After your article is completed, simply copy and paste the article in your blog. In WordPress, there are a variety of basic areas you'll want to complete such as categories, tags, date published, image and author. If you want to optimize your posts, there are other initiatives you will want to do but those would be advanced features referred to as SEO or Search Engine Optimization.
SEO simply means that your article is written and laid out in a way that could help it rank higher when searched for using a search engine given a specific topic. For example, if you are targeting physicians that need a tax preparer, you may want to be found as 'CPA for doctors.' That set of words is referred to as a keyword phrase. You would use the keyword phrase in your article and use other sets of words that are similar, which are referred to as latent semantic index, or LSI. Please note, there are other SEO factors that improve efficiency.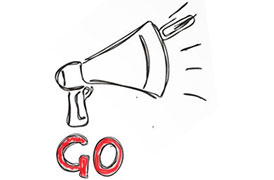 Publishing and Beyond
After you are satisfied you have a solid blog post, publish it. Even after you post it to your website, you can make modifications to your post. This is the beauty of online marketing – most of it can be edited. For instance, if you've written a blog post that was accurate at the time it was written but legislation has changed, you can edit the post to stay in compliance.
Versatility
Your article has a unique URL. That URL is the gateway from which you can post on social media platforms. As a professional service provider, there are many ways to use or re-purpose your articles. Below are eight ways you can promote your post to the outside world:
Website – Post your article on your own blog.
LinkedIn – Paste your post's URL into your personal and company accounts.
Newsletter – Send your article out using an email delivery service.
One-off Emails – Send your article directly to a potential client or referral source.
Other Social Media – Paste your post's URL in Facebook, Twitter or any other platform where target audiences would be.
Association Website – Try to get your niche's association to publish your articles on their websites.
Association Newsletter – You may have to pay for it, but try and get your niche market's association to promote your article in their newsletter.
Print – There is still a market for print copies. This will hold true especially if you cater to an older generation. However, sometimes, your print copy will stand out because snail mail is not necessarily a standard delivery. Be sure your article is just as well laid out as your blog post.
Note, if you decide to do an email campaign, don't expect results in 60 days – especially if you've only done two articles. Consider yourself lucky if you get some interest, but don't count on it. Positioning yourself as the expert takes time and patience.
Milestone
Your milestones may end up being moving targets. Even well-planned marketing strategies should be adjusted along the way. If you decide to create an email marketing campaign to reach your targets, a milestone may be that your open email rate is around 25%. According to MailChimp, across all industries, the average open rate is 25%. Below is a partial chart showing the open and click rates. The click rates indicate that someone clicked on some part of the email that has led them elsewhere. These clicks would usually lead to a place on a website: ²
Article Ideas
There are countless ways to get topic ideas for your articles. Below is a four-point list to help you with fresh ideas:
Brainstorm with your team – Your team is in direct contact with clients. They have undoubtedly heard the questions and concerns expressed by clients. This information will provide direct insight about how you can offer value.
Spy on your competition – Chances are they have done some research too and can offer you a shortcut to great content from their blog. A key tip is to see which, if any, of their posts, have comments.
Research similar companies in other cities – Their blog will offer tips to help you find great ideas and save you time.
Survey your clients – Yes, it's that simple. Just ask. Create a five-question survey asking your clients about their pain points. Your survey should be a well-constructed questionnaire that won't take much time to complete. This can be done using the same email service you use to send your email blasts.
Google the topic – This may seem obvious, but don't dismiss that you can find valuable information online that will help you deliver great content.
Overall, you need to be sure your marketing plan provides value to your audience. Delivering beneficial content and information will set a standard that your clients will respect and come to expect. Next to value, consistency is the driving force for your campaign strategy. Happy marketing!
¹ http://deloitte.wsj.com/cmo/2017/01/24/who-has-the-biggest-marketing-budgets/
² https://mailchimp.com/resources/research/email-marketing-benchmarks/